Preorder information - MRX GT 1/10 RWD Drift Car KIT
2022-05-23
Preorder information - MRX GT 1/10 RWD Drift Car KIT
Here I would like to inform you that the preorder of MRX GT is opening now
Model name MRX GT 1/10 RWD Drift Car KIT
Estimated release in 4th quarter in 2022.
1. Aluminum MRX Quick Change Differential systematic gearbox set
2. TDA aluminum length adjustable shock absorbers
4 .Aluminum upper deck adapter reinforced seat
5 .Aluminum front & upper deck connecter
6 .Front aluminum suspension arm mount (-2) 2PCS
7 .Rear aluminum adjustable suspension arm mount (+1.5 - +3.0) 2PCS
9 .Lightweight carbon chassis is specially adjusted gravity at the front and rear chassis
10. Lightweight carbon front brace
11 .Lightweight carbon front vertical upper deck
12 .Carbon rear upper deck
13 .Front carbon damper stay
14 .Rear carbon damper stay
15 .Lightweight quick-release battery holder
16 .MB rear suspension set
MRX GT Design characteristics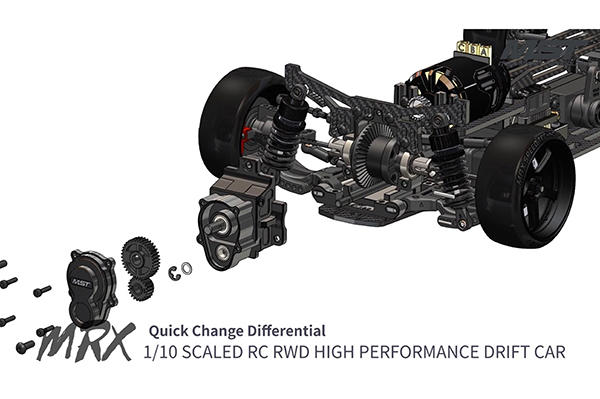 The quick-change differential/final transmission system is from the concept of a quick-change differential modified in a real drift racing car!
Except the quick-change,another great advantage realized by the conception is the transmission directly crosses the rear axle, increasing the weight of the rear axle and enhancing the propulsion of the rear wheels.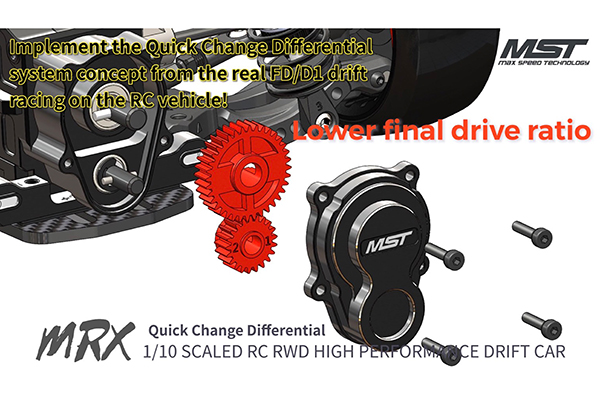 The final ration is changeable by the higher or lower tail gear installation. To make quick adjustments according to the situation of the track environments or the accelerator response required by the front / rear chasing vehicle positions.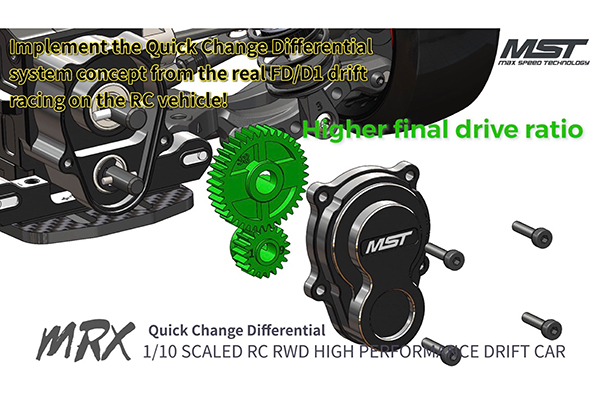 The tail gear is changeable according to the motor gear / differential bevel gear for more varied and detailed final drive ratio.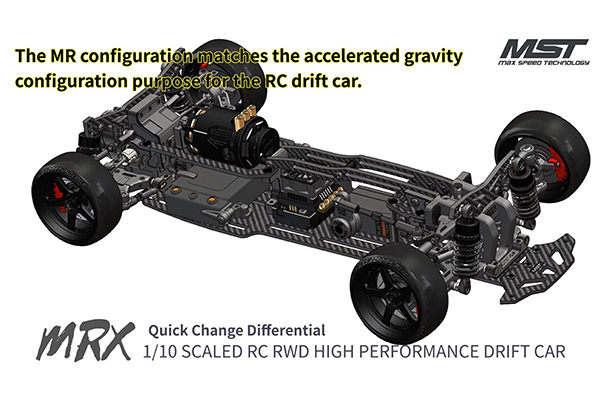 The MR configuration matches the accelerating specific gravity configuration required by today's RC drift cars.
The 4-step reduction ratio design optimizes the throttle transmission response, which can drive the rear wheel more linearly for a longer effective grip time of the rear wheel and faster lifting speed.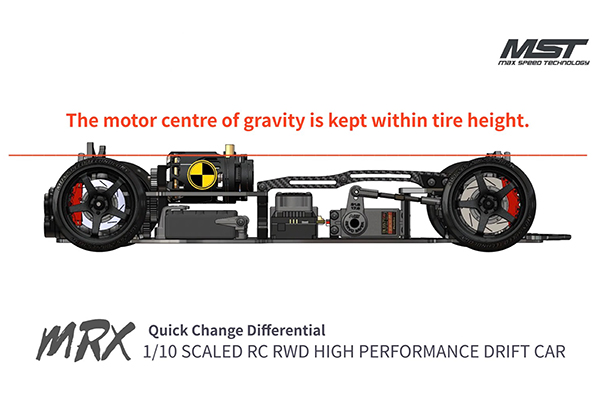 -In pursuit of the concept of speed, balance and stability-
The MR motor configuration is for speed, and the position of the high center of gravity motor does not exceed the height of the tire to get a stable control feeling. The center of the battery and the center of the motor are perfectly aligned, achieving an extremely balancedconfiguration at the rear.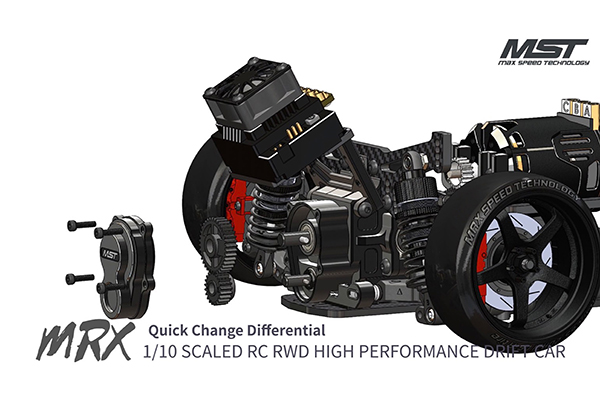 The rear ESC kit can also lift up to remove the gearbox back cover.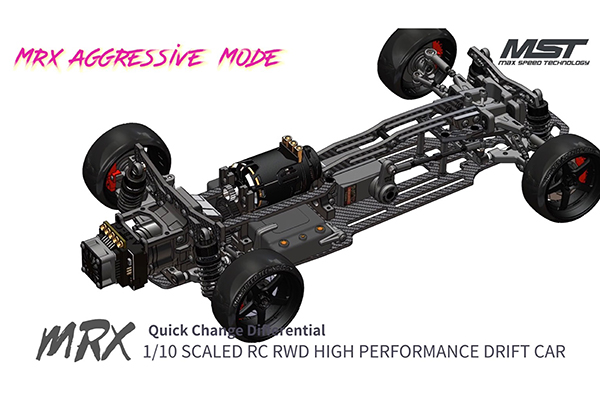 On the rear ESCmode, the servo is closing to the battery, the front weight attends to the rear side, also the speed increases again and it turns into -MRX aggressive mode- (this mode is configured for advanced) (MRX aggressive mode kit is for optional)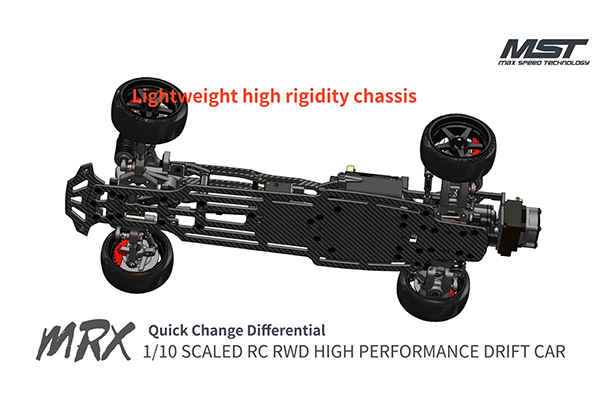 The lightweight carbon chassis is specially optimized for the front and rear center of gravity distribution.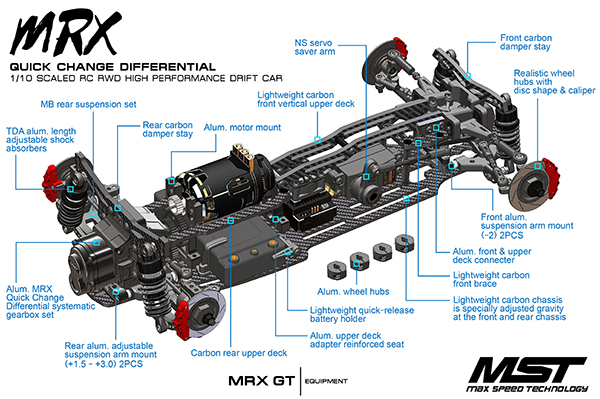 The frame is mostly CNC machined parts.